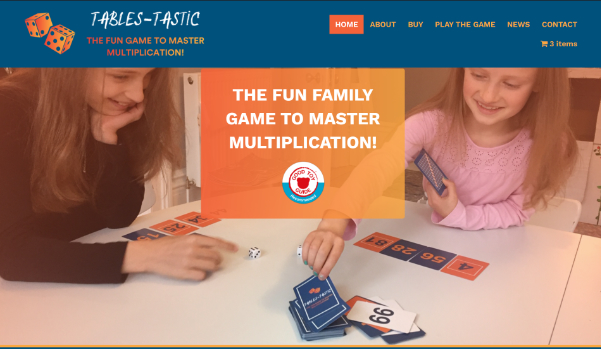 An ecommerce site created for successful startup Isle of Wight business Tables-Tastic.
The Good Toy Guide describes Tables-Tastic as a "fast-paced educational game ... an ideal way to get reluctant numeracy learners to build their confidence with times tables."
"I cannot recommend Island Websites highly enough especially if, like me, you don't know the first thing about websites! Mandy has been so helpful and patient and built me a lovely site."
Alison Critchley - creator of Tables-Tastic