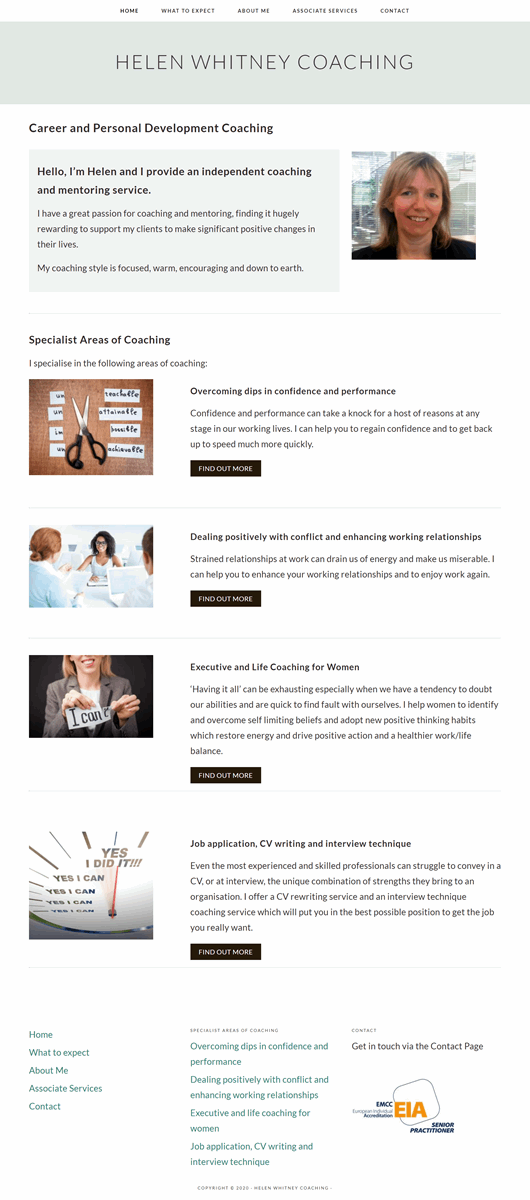 Created for psychologist Helen Whitney to promote her professional coaching work.
Helen and I created the site from scratch, with collaboration on copy and layout.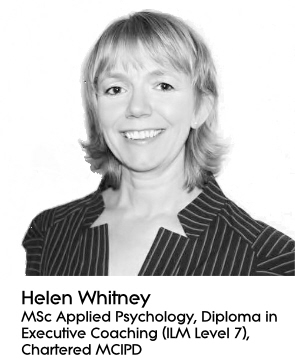 "From the outset, Mandy's background in marketing really showed.
She spent time asking me useful questions, and listened patiently to enable me to explain the service I provide, and clarify the benefits of the service I offer to my customers. She gave me great expert advice and made what I had written sound much more impactful and more likely to come up in relevant google searches.
Her experience in desktop formatting and design was also invaluable to me as she was able to translate my vague ideas of what I wanted the site to look like into a clear, user-friendly and appealing design which I could not have come up with on my own.
She also designed my logo and business cards which I am delighted with! I've had some great feedback from customers on my website and would strongly recommend Mandy to anyone who wants a website that simply and authentically reflects the service/products they provide and attracts the right customers."
Helen Whitney