---
Helen Whitney Coaching
Created for psychologist Helen Whitney to promote her professional coaching work.
"From the outset, Mandy's background in marketing really showed.
She spent time asking me useful questions, and listened patiently to enable me to explain the service I provide, and clarify the benefits of the service I offer to my customers. She gave me great expert advice and made what I had written sound much more impactful and more likely to come up in relevant google searches.
Her experience in desktop formatting and design was also invaluable to me as she was able to translate my vague ideas of what I wanted the site to look like into a clear, user-friendly and appealing design which I could not have come up with on my own.
She also designed my logo and business cards which I am delighted with! I've had some great feedback from customers on my website and would strongly recommend Mandy to anyone who wants a website that simply and authentically reflects the service/products they provide and attracts the right customers."
Helen Whitney
---
Sandra Guy
Created for author Sandra Guy to promote her work.
"Mandy designed my website and has managed it since 2008. She has been truly wonderful – responding to requested changes quickly and advising updates and reformatting whenever she thought things could be improved.
She is totally reliable, flexible and easy to work with.
The web and what goes on there is not a world I understand, so I was looking for someone who could translate the vision of what I wanted into the efficient functioning of a google-rated site that was easy to navigate and that would present my work well.
I think she did a great job and I fully recommend her services to anyone wanting to create and maintain a website."
Sandra Guy
---
Islandcom Accounting
A simple and streamlined site, created for a self-employed accountant and book-keeper based in Cowes on the Isle of Wight.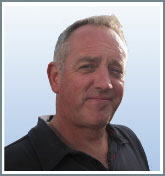 "Mandy created this site from scratch for me, and it works very well for what I need it to do. It comes up well in Google searches and has been effective in getting clients. (I have to say these things as she is my wife, but they are actually true!)"
Peter Stephens
---
Therapy 99
A brochure site created for Abigail Sollars, a massage therapist in Cowes specialising in sports injury, pregnancy and Swedish deep tissue massage.
---
Blackberry Lane Pre-School
Created for Blackberry Lane Pre-School in Cowes, with Facebook page for parents of children at the pre-school.
---
Cowes Taxis
Created for Cowes Taxis of Cowes.
---
Jay Topaz – Artist
Created for Scottish artist Jay Topaz to display her portfolio of paintings.
---
Writing work
Careersoft (school careers website)
Freelance writing for Careersoft Ltd, a company which creates web-based careers information and software for schools.
The work involved producing final copy from careers information notes. This had to be written to two different reading age specifications (8-11 years, and 11 years-adult).